The Origin and Purpose of Virus
Evidently the subject of virus is important now since it seems to be coming to the forefront of my awareness. Both my husband and I are suffering from the virus of colds. When I was searching through my file of Omni channelings, I kept finding the ones regarding virus. So, here is the channeling I was nudged to share with you:
Viruses were created by you eons ago with an intended purpose. Initially viruses were to act as garbage collectors, cleaning out the miniscule debris that accumulates within your physical systems. In particular, the residual that occurs during a section of time in which you shift from a specific frequency to another and higher vibrational frequency. It is those times in which you release lower vibrational material, which is then deemed to be debris or garbage.
However, at the time of their creation you were not as advanced as you are now as creator gods, and there were imperfections that were discovered after substantial experiences.
One of the imperfections in the makeup of the virus is that it is self perpetuating. As you now know, a virus can quickly mutate in order to save its life and the continuance of its species.
There was great discussion amongst you for a long period of time in regards to the desirability of this built-in, self-protection ability of the virus. Since the virus was deemed to primarily be of a beneficial and benign nature, that characteristic of self perpetuation was allowed. As time progressed, the benign and beneficial nature of the virus has become lethal and malignant. Now it is a major cause of illness and disease within the human body.
There is a key to kill the virus, not only within the body of one human but in all of humanity. It is a fail-safe that was agreed upon by its creators in the remote eventuality that something might go awry. Knowledge of this key was held secret and sacred for eons. Your scientists are coming close to discovering it, or at least some of them are who are less constricted in their thinking. It is this: Should the virus mutate from its originally designed form, and in any manner happen to become of no value, or worse, of danger to the human body, its vibration would become lowered. This was the fail-safe.
Although the theory of a virus that would clean up the lower vibrational material one wished to rid the body of was a clever idea, in practice it was not feasible. However, you humans are admired for your unique paths of creativity. Many of your creations, such as the virus, were unthought of by any and all but you humans.
At this time of your evolution you have safer methods for releasing the dross of your lower based energies which you no longer have a need of. More simple and much easier is to send that energy into the earth via your intent and through the energy openings you call chakras in your hands and feet. You can quickly and easily cleanse your body of the debris of discarded lower vibrational energy in this manner.
As you humans are so clever and so inventive, you will become inspired to create even more cleansing methods. Having learned the lesson of viruses, these new methods will be reliably safe forever.
Love,
The Omnis and Kathy
---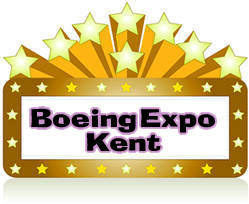 OBOY! It's almost here!
The Boeing Expo in Kent, WA. It is HUGE!!
This is one of the largest fairs of its kind in the Pacific Northwest. So much to see, do, experience, you'll want to spend hours here.
Come to the fair and visit me at my tables, where I'll have my books and CDs available, as well as some surprise items. Enjoy one of my mini Tarot readings or Omnidimensional Oracle consultations. Or just say HI!
Conscious Wellness Expo Saturday
July 22, 2017 10 AM - 4 PM
FREE Admission
Hourly door prize drawings
Hourly Speakers
See you there!
---

The Interdimensional
12 Strand DNA Activation
INSTANT DELIVERY!
It's time. Step up to the next level of spiritual evolution with the activation of your 12 DNA strands and the 12 layers of interdimensional energy that surround them. You'll enjoy a wonderful experience and successful activation as you participate in the activation of your 12 DNA strands, the 12 layers of interdimensional energy that surround each DNA strand, and your Akashic Record which resides within each DNA strand.
The Interdimensional 12 Strand DNA Activation download includes the guided visualization for the activation of your 12 DNA strands and the activation of your 12 interdimensional layers of energy. Enjoy the sounds of the Sacred Solfeggio tones as they enhance your experience of your activation. Also included are pre-activation and post-activation instructions and information.
No waiting for pokey snail-mail delivery. Now you can enjoy your Interdimensional 12 Strand DNA Activation right away! Listen to it right away or save it to your computer so you can enjoy it again and again.
It's priced lower than the CD and you don't pay for shipping, so you save $$$. Only $24.95
More information and ordering here:
www.warrior-priestess.com/products-12strandDNA-download.html
---
Omnidimensional Oracle
8. Simplicity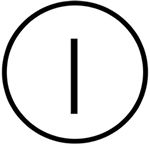 It is a very desirable thing, this concept of simplicity. And yet so few attain or achieve it. The reason why is simplicity itself - most humans work too hard at trying to gain it.
Simplicity is not a thing that is added to your life for betterment of it. Quite the contrary. It is what is taken away that gives you a life of simplicity.
Your ancestors had simple lives from which very few died as a result of a heart attack or cancer. The very simplicity of their lives gave them something so many are wanting now... simple, stress-free lives.
They had less of everything, and as a result led lives of simplicity. Because of the lesser quantity of things in their lives, your ancestors were able to focus on what they had in order to give it their full attention and appreciation. As they took the time to focus on such as their work, a task, or a conversation with another, they also experienced one or more high frequency emotions - gratitude, delight, and love, to name a few.
These are but a small selection of the emotions which raise the frequential vibration of the human body, resulting in greater health both physically and emotionally.
In your current time multitasking is the norm. This creates a fracturing of your attention, thus your thinking, and thus your energy. Each task, each activity that takes your attention at the same time as one or more of any others creates a schism in your bio-energy pattern. As they pile up, these schisms and rifts grow in size and in number. The result is a failing of your bodily systems. You call it disease.
The solution to omitting this cause of disease from your existence is simply... simplicity. Removing those things from your environs that distract you from focusing on the important things in front of you is an excellent beginning. Listening to music while preparing a meal creates a separation of your energy, your attention, and your appreciation, between the music and the very things that nourish your body and give it sustenance. Listen to music or prepare food. But to do both at once creates a schism or adds to an existing one.
Consider all the ways in which you divide your attention during any part of your day. As you think of them, tune into your body and connect with how it feels. If you can separate your attention from all the things that are pulling your awareness away from your body and focus on your body itself, you'll be able to feel the tension and the stress building.
Now, consider any one of those things. Just one. Focus on it to the exclusion of all the other things that want your attention. Again, tune into your body. Scan it to become aware of how all the different parts are feeling. You'll be able to easily discern a sense of relief and relaxation. This is how your body should feel at all times, save during those rare times when it might be in actual mortal danger.
Simplicity rewards one with greater health and all over well-being as well as a life of greater satisfaction and appreciation. It is such, then, that is the goal and simplicity is the means by which it is attained.
Symbols hold the energy of what is to be created. The 66 symbols given me by the Omnidimensional Beings to share with all others represent the highest aspects of humanity. The symbols contained within the book, Omnidimensional Oracles, may be used as oracles of wisdom, indicating what is needed at the time. They can also as be used as a reminder of that which you wish to create in and with your life.
Omnidimensional Oracles is now available
in paperback and Kindle at Amazon.com